Home
Sharon Aston
Colour Me Beautiful Colour Analysis Consultant
Based in Skipton, North Yorkshire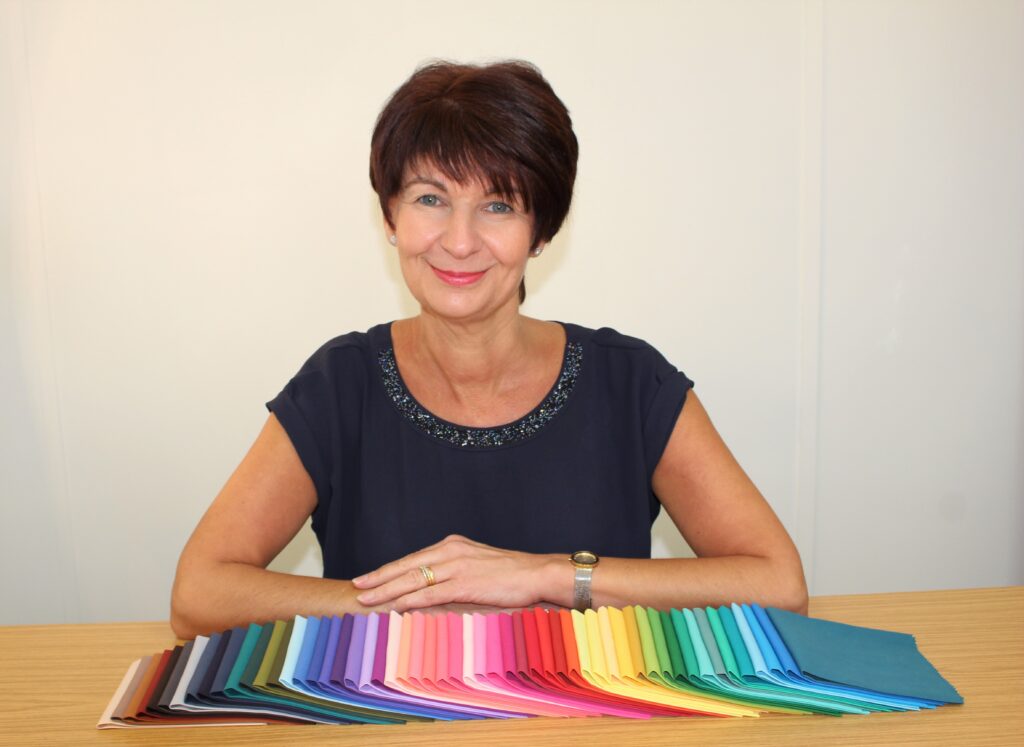 Colour can have a positive impact on how you look, how you feel and how others perceive you. Start wearing the right colours and you will look and feel amazing because colour is the most powerful thing that you can change about your image. Wearing colours that complement your natural colouring can make you look healthier, more radiant and younger.
Are you looking for a change – wanting a new you?
Wearing colour is the simplest and most effective way to update and improve your look. I can advise on the colours that flatter you most and those that give you the wow factor.
Do you think you look tired or washed out?
I can show you how wearing the right shades of colours for your hair, eye and skin tone will make you look naturally radiant.
Have you lost confidence in your appearance?
I can show you the colours that best suit you and how they can be incorporated into your wardrobe.
To help you BE COLOUR CONFIDENT I offer a personal colour analysis consultation to show you how to create balance and harmony between your own natural colouring and the colours you wear, whether clothes or make up. When you feel good this confidence shows.
About Me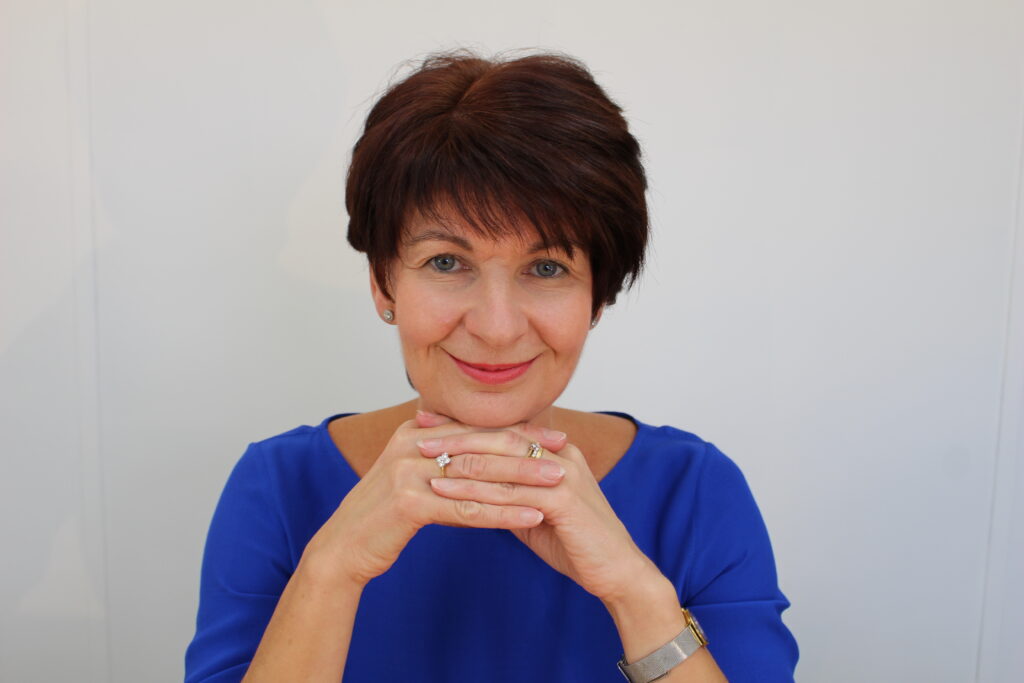 Hi, I'm Sharon and you are assured of a warm and friendly welcome when you visit my studio in Skipton.
I have always realised the importance of colour and have taken the time to get it right when renovating and decorating our home. However, I needed help to get it right for my clothes and make-up. After the birth of my second child in 1994 I was treated to a Colour Me Beautiful consultation… what a revelation. Back then you were categorised by seasons. I was a winter and loved the colours that suited me. My confidence in the way I looked grew and I got compliments when wearing my right colours as I looked healthier.
A few years ago my husband and I went on a trip to India. What a feast for the eyes that was. I experienced sensory overload, but the riot of colour was so cheerful and uplifting. Back home in Yorkshire everything seemed so grey, including my wardrobe! I had got stuck in a rut of wearing the same few colours I knew suited me. Time for a change … but this time not just for me. I decided to train as a colour consultant with Colour Me Beautiful which is recognised as the international leader in the colour, image and styling industry. On the first day of the course I had my colours done using their updated six-themed system. This takes into account the idea that as well as suiting different shades, people need varying levels of brightness or contrast to look their best. As a result, the number of possible colour palettes is significantly increased and more individually tailored. I've embraced my new improved world of colour and am now inspiring women, regardless of age, size, budget and lifestyle, to look and feel good about themselves.
Colour Analysis Consultations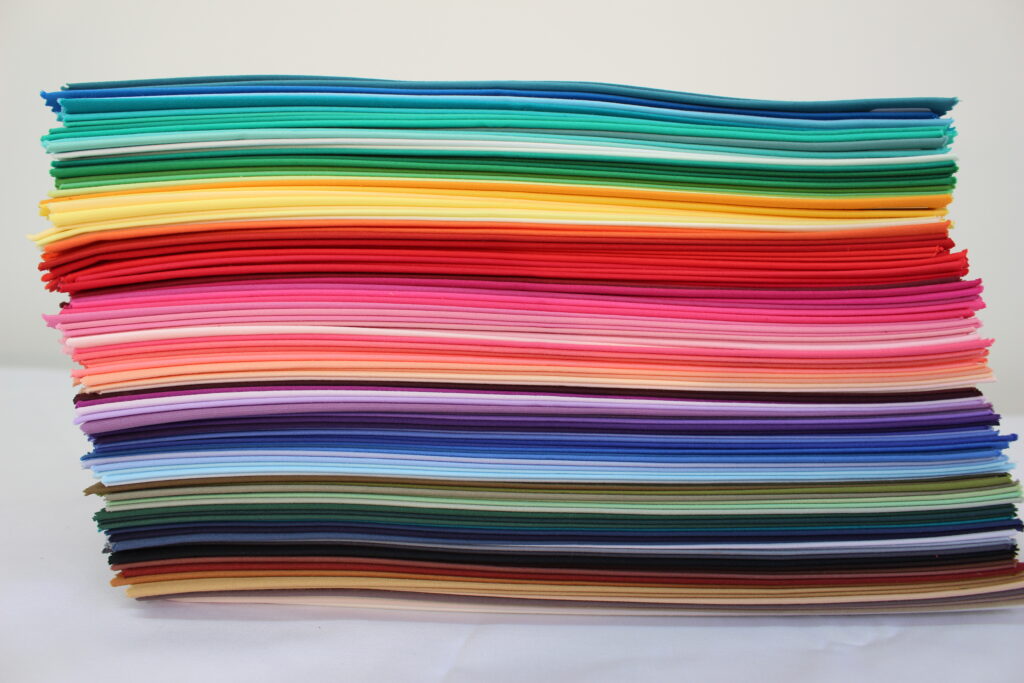 A colour consultation will open your eyes, and your wardrobe to all the beautiful colours you can wear that you may not have considered before. You'll see the full range of colours which complement and enhance your natural colouring. You'll learn how to wear your colours with confidence and combine them to create a coordinated wardrobe.
Invest in your wellbeing and boost your self confidence by booking your colour consultation with me.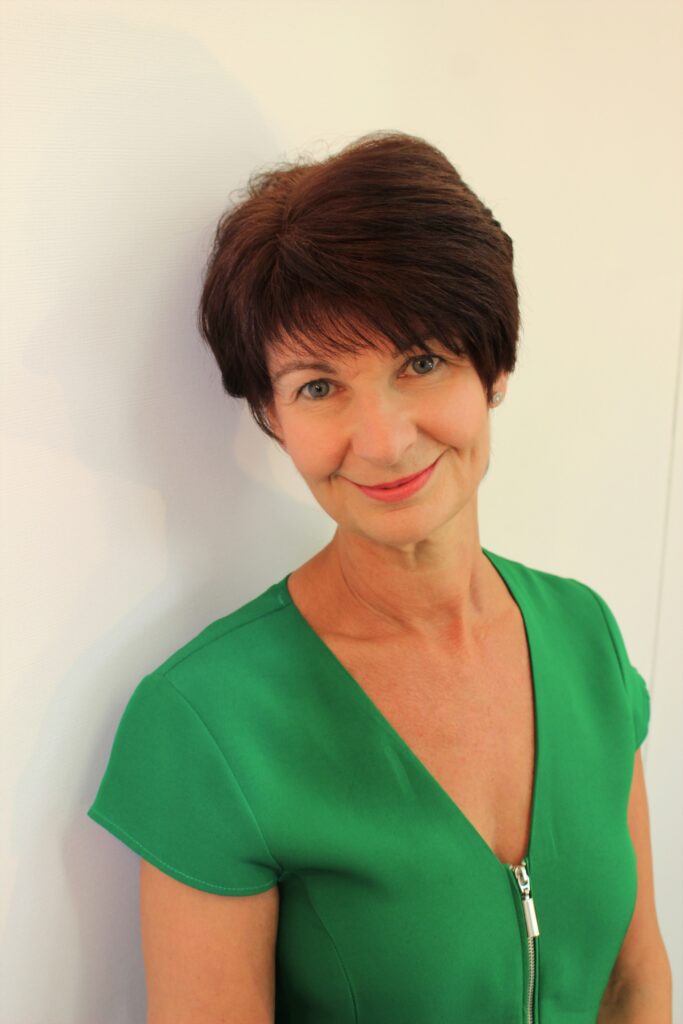 What to expect?
You will arrive at my studio without wearing any make-up. My studio is equipped with daylight bulbs in case the natural daylight is not sufficient. Firstly, I will look at your hair, skin tone and eye colour and how your colouring works together to determine your dominant colour characteristic. Then I will hold fabrics near your face to test you for your secondary and third colour palettes.
Next, I will select make-up in appropriate shades to complement your natural colouring and you will have time to make up your own face according to your personality. You will see how using colour on your face can enhance your natural beauty. All make-up supplied is from the Colour Me Beautiful make-up range which has been specifically designed around the Colour Me Beautiful tonal colour types.
Finally, one by one I will place drapes around your neck of each of the colours from your personal palette so that you can visualise yourself in those colours. You will learn how to bring those colours into your wardrobe and find out which ones really give you the WOW factor. You will also be advised on your best neutral shades and how they can create your wardrobe essentials and which colours to combine with those.
You'll leave with your own personalised wallet containing 42 fabric swatches to help guide you when choosing clothes and accessories.
Pricing
Full consultation as above
Duration: 2.5 – 3 hours
Price: £145
OR
If you would prefer to experience a colour analysis consultation without the application of make-up.
Duration: 1.5 – 2 hours
Price:  £120
Colour Review
If you had a colour analysis years ago but now realise that your colouring has changed, then I can offer a re-assessment of your colours. This session includes make-up application and a review of your colour palette.
Swatch cards in your existing wallet for your secondary and tertiary colouring (each containing six fabric swatches) can be replaced at a cost of £8.50 each. If your colouring has changed dramatically, you will be able to purchase a complete new wallet of 42 colours at a cost of £55.
Duration: 2 hours (approx)
Price: £75
OR
If you would prefer a colour review without the application of make-up.
Duration: 1.5 hours (approx)
Price: £55
Using your personalised colour swatch when shopping for clothes, either online or in-store, will eliminate costly mistakes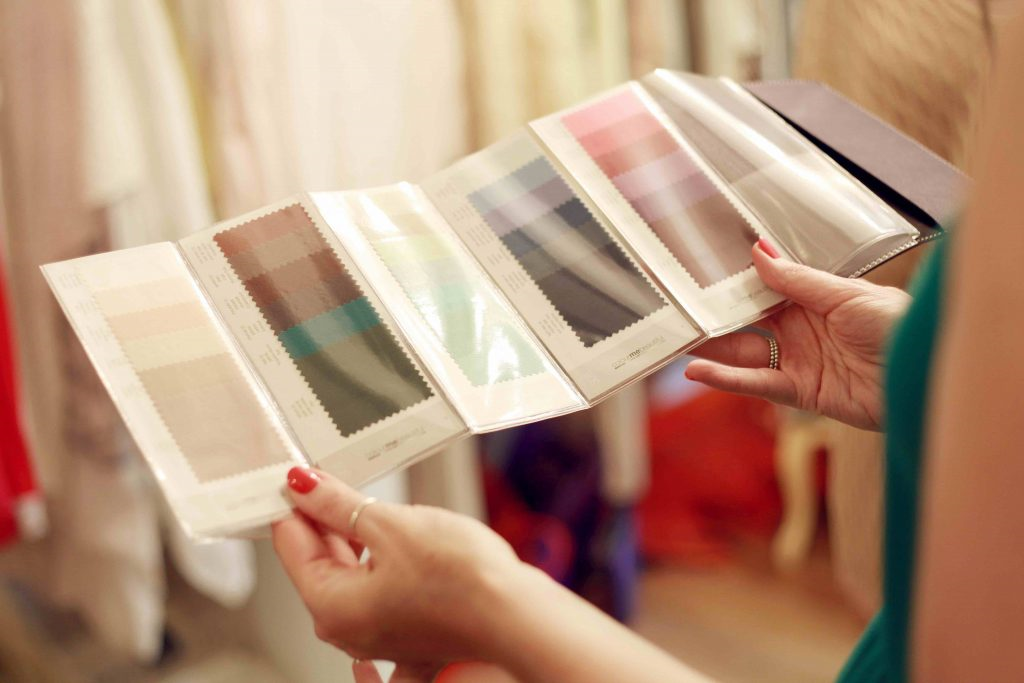 Gift Vouchers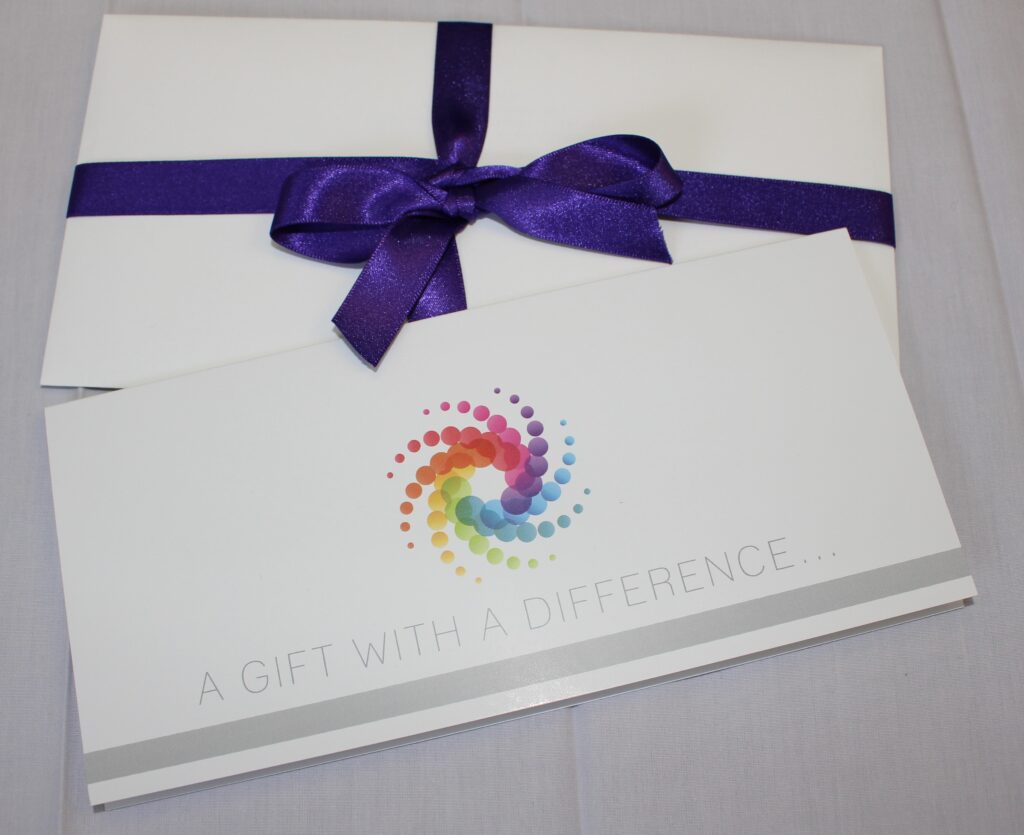 A gift voucher makes the ideal present for someone you care about. You can purchase these from me in any value and they can be redeemed against either of my colour consultation services. I will personally ensure that the recipient has an enjoyable confidence boosting experience.
Make Up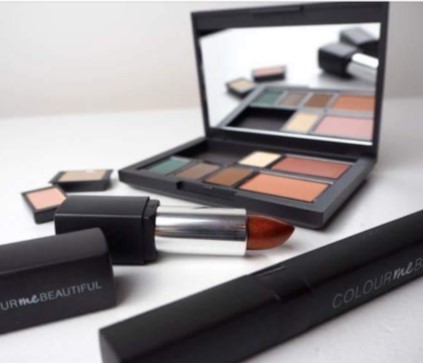 All Colour Me Beautiful cosmetics are paraben and lead free. Products are not tested on animals. The cosmetic range has been specifically designed around the Colour Me Beautiful tonal colour types. Some items are available to purchase from me on the day of your consultation should you wish to do so. You are also able to order direct using the link below and have the items delivered to your door.
Gallery
Contact
For further information or to book a consultation with Sharon
07984 030248
sharon@becolourconfident.co.uk
Upstairs at
The Digital Audio Co
3 Carleton Business Park
Carleton New Road
Skipton
North Yorkshire
BD23 2DE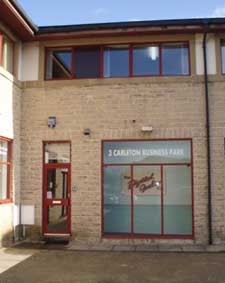 Car parking available. Use the spaces marked with a 3 or V.
Colour and Style News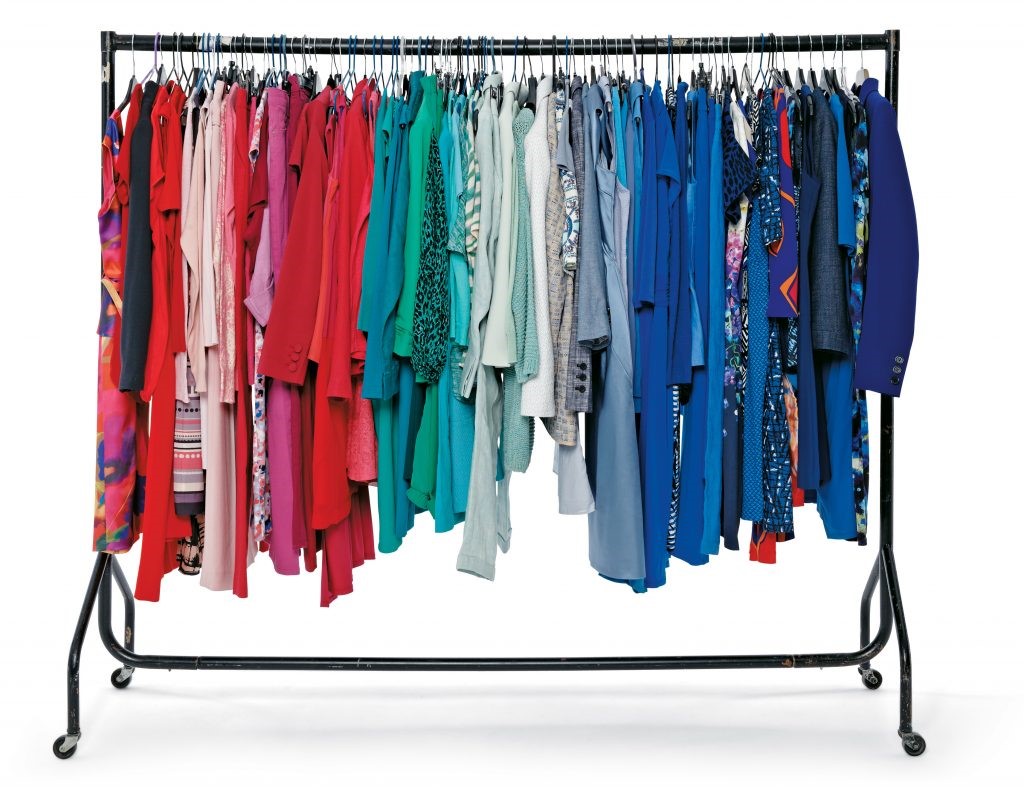 January 2022
STYLE ON A BUDGET
Are you feeling the pinch after all that Christmas spending? Here is my guide to tightening the purse strings this year.

1. Transition your wardrobe
Avoid categorising your wardrobe into summer/winter wear. A summer dress can be repurposed and worn in winter. Layer with thermal underwear and tights. Add a jumper and boots.

2. Let it breathe
Sounds counterproductive to purge your wardrobe when we're trying to be budget-conscious doesn't it? Having a tidy space where you can see every item will enable you to plan stylish outfits. It will also be easier to identify any gaps, so you only buy items that you genuinely need.

3. Think neutrals!
Invest in neutrals and add fashion colours here and there. A base of neutrals will provide you with lots of outfit choices.

4. Use prints sparingly
Prints add interest to an outfit but you may tire of them easily, so buy sparingly. Think of them as accessories rather than wardrobe builders.

5. Don't impulse buy
Carry a list of items that you need in your wardrobe and refer to it regularly. You'll be less likely to stray if you have a plan.